Phoenix Cosmos has Landed!
As the world's leader in scissor design, Hikari devotes considerable resources to new product research and development, resulting in a product line that is constantly evolving. We are proud to introduce our most ergonomic and advanced scissor yet! The Phoenix Cosmos!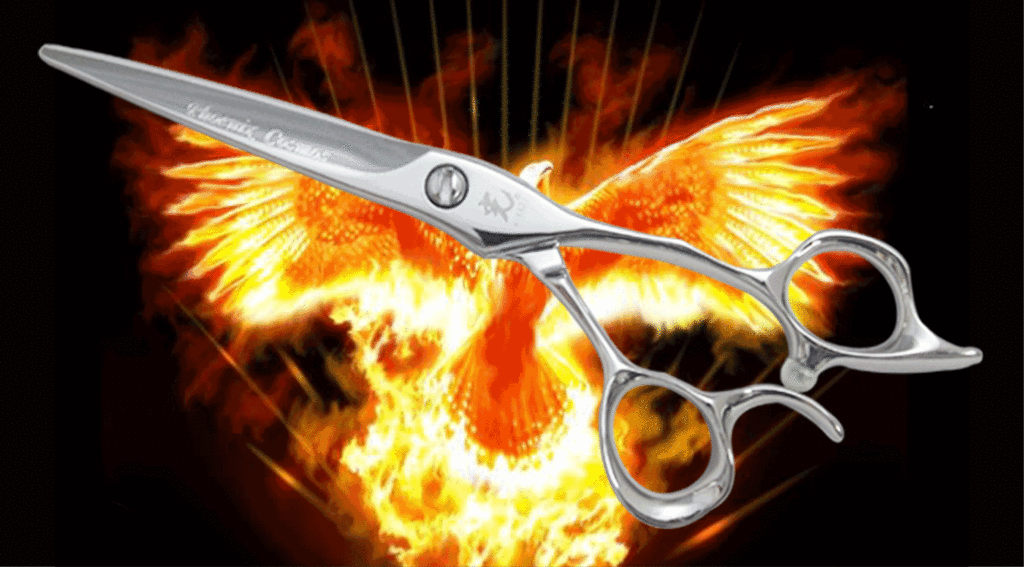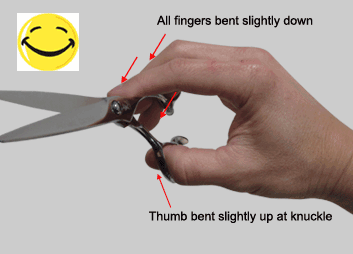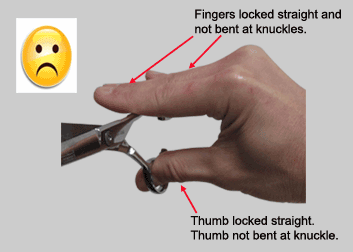 The most comfortable and stress free position for your hand is when all four fingers are bent slightly down and the thumb is bent slightly up. Keeping your thumb slightly bent at the knuckle is critical in avoiding stress to your thumb, hand, and wrist. (click here for an article about thumb pressure)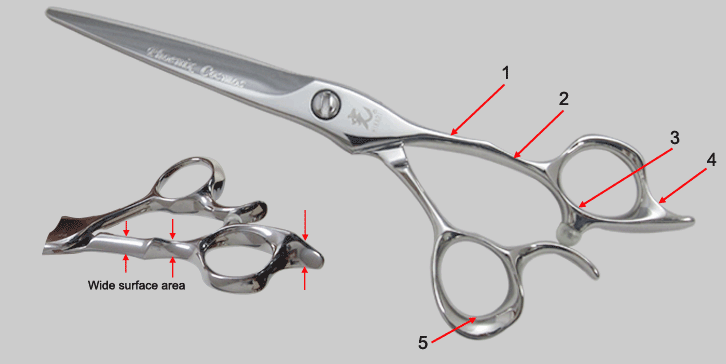 The Phoenix handle incorporates the exclusive Hikari five finger ergonomic positioning system.  The handle shank, ring finger hole and pinky rest are all angled slightly down and the thumb hole is angled slightly up. Each finger surface is also beautifully sculptured with a wide surface area. This keeps your fingers and thumb in the most relaxed and natural position. The Phoenix truly fits like a glove and feels like an extension of your hand.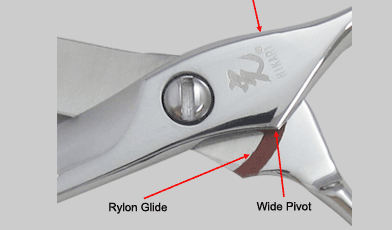 Extra wide triangular pivot with rylon glides provide ultra smooth balance and consistent cutting performance from pivot to the tips. This, combined with proprietary dry cut metal and patented SEV ionization result in a super smooth and effortless cut on wet and dry hair!
Alternative Thumb Position (ATP): The Phoenix has a special contoured ring behind the thumb hole. Using your thumb in this alternate position, provides more leverage on the scissor handle. This creates more power when cutting through thick sections of hair. If you are accustomed to using horizontal thumb pressure (HTP), using your thumb in this alternate position will also help to relieve stress on your thumb and hands.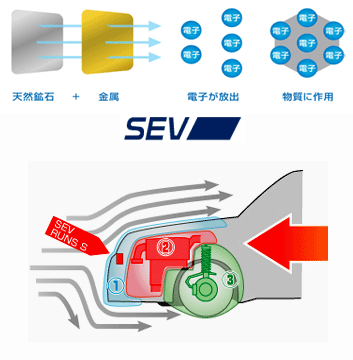 SEV: A special ionizing compound that is injected into the Phoenix Molybdenum Cobalt steel. This creates less friction as the blades move across each other. The result is extremely smooth cutting action and less wear on all contact points of the scissor. Because there is less friction, the blades perform better and stay sharper longer. Some stylists have also reported that the negative ions produced by the SEV material has helped to relieve stress in their hands and wrist. SEV is a patented technology that has been used in Japan since 1978. Many high performance Japanese auto parts feature SEV technology. Hikari, the industry leader in scissor design since 1968, is the first and only scissor manufacturer to incorporate negative ion producing SEV technology.
Unlike any other scissor manufacturer, Hikari is the only company that can truly look at a scissor from a stylist's point of view. Being founded by and still run by hairdressers, we have insight that no other company has. We have the first hand experience and genuine understanding of the true benefit a stylist can have from their tools. Utilizing that background with superior craftsmanship that is unmatched in the industry, Hikari has launched a new scissor that will once again revolutionize the industry. We are proud to introduce Phoenix Cosmos!